Aaron and Andrew Ministries is continually looking for opportunities to serve the community.
Regular ou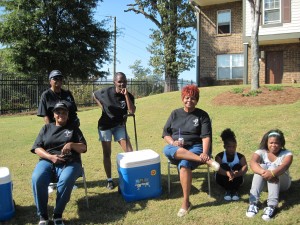 treaches include school supplies, holiday food packages, special meals and community social events.
If you'd like to collaborate with us on one of our ongoing or regular ministry opportunities, please contact us.
We'd also love to hear from you if you have a creative outreach idea. Perhaps we can partner together!
To partner with us, please email Executive Director, Pastor Valerie Cohrs.