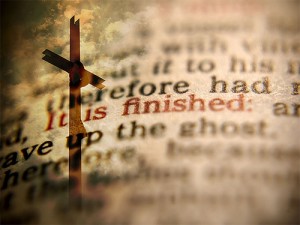 There's not much more to say than this.
It is finished.
But we're not finished.
He's not done with us.
What He started when it was finished…
He's still working that into our lives.
He's still showing us and teaching us that what He accomplished…
…the thing He finished
The destruction of sin and death.
The taking on of all of our sin and all of our pain and suffering.
He's still teaching us that it really happened.
May we give Him what He's already taken and destroyed…
Our sin.
Our suffering.
Our unforgiveness.
Our hurt.
Our selfishness.
Our lack of faith.
Our fear.