Valerie Cohrs, Executive Director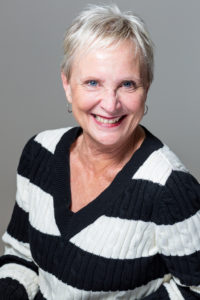 Valerie Cohrs has served in the ministry for over 35 years as a volunteer youth leader, choir leader, youth pastor, urban missions coordinator, and the founder and pastor of Aaron and Andrew Ministries.
As a youth pastor at a local church from 1992 to 1996, she discovered her heart for the inner city. She and her youth group served Atlanta area ministries and took mission trips to New York City, partnering with local urban missionaries.
She became the ministry coordinator for an Atlanta mission organization in 1996, assisting groups who came to the southern metropolis to learn more about ministering to the homeless and poor.
She was ordained in 1998 and founded Aaron and Andrew Ministries in 2002.
Most importantly, she is wife of Bob and the mom of two grown sons, Aaron and Andrew (and blessed to have wonderful daughters-in-law, Melissa and Tina).  She is Mimi to Joshua, Caleb, Maggie, Jake, and Sam.
Robert Cohrs, Director, Secretary and Treasurer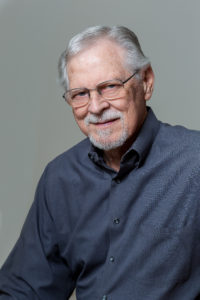 Robert Cohrs has a long history of community and church volunteer work. He assisted as a Teenage Sunday School teacher for four years, volunteered for an inner-city homeless ministry for four years, and served on Boards of Elders of two churches in addition to serving on the North Georgia State Lay Board for the Church of God (Cleveland, TN).
Professionally, he is a retired Certified Public Accountant and Federal Bank Regulator.
Most importantly, he's the husband of Valerie, the Dad of two grown children, and Papi to five grand-children.
Marty Barrett, Director, Vice President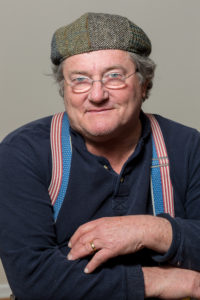 Marty Barrett serves as pastor and as the moderator of the Chamblee Tucker Christian Fellowship (formerly New Covenant Community Church) Session.
He is a Regional Representative for Harvest Network International, a leader in the New Atlanta Fellowship, an advocate for City Church ministry in Atlanta,  and Young Audiences of the Woodruff Arts Center. This year marks his twenty-fifth year as an ordained minister. God has blessed Marty with a prophetic ministry that is raising up a new generation for Christ, releasing people in their natural gifting and callings, and empowering disciples to walk in the power of God's divine gifts through the Holy Spirit.
His heart is to see the unity of the Body of Christ expressed in practical ways throughout the city of Atlanta.
He and Daryl, his wife of 26 years, have 3 children: Patrick, Elizabeth, and Erin. Marty graduated from Concordia College, with a BA in Early Childhood Education, and 7-9th grade Certification in Social Studies and was trained in Lutheran Doctrine. He was converted to Christ through a combination of work as an actor, experience as a Lutheran School teacher, and a miraculous release and call to ministry.
Aaron Cohrs, Director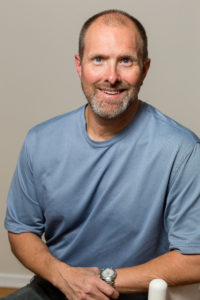 Aaron has been a member of the Ministry's Board of Directors since 2014.
He has been a long-time active volunteer at his home church, Whole Life Ministries in Augusta, GA, serving as a Lead Usher, security team member, Zone Pastor, and regular participant in the church's holiday productions. He also lives out his calling as a lay teacher and preacher in the Sunday School ministry and in regular appearances on the local Christian TV broadcast, Club 36.
Aaron and his wife Melissa own Philadelphia Open Door Clinic, a physical therapy practice serving Augusta. After sneaking workouts in when his busy schedule allows, he loves spending time with his two handsome boys, Joshua and Caleb, and hanging on his back porch around the fire pit.  He's also a UGA grad. Go Dawgs!
Andrew Cohrs, Director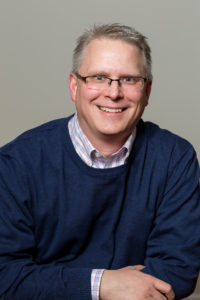 Andrew has served on the Aaron and Andrew Board since 2014. He is a former youth pastor and current volunteer at his local church, serving in the children's ministry.
He has a Master of Divinity from the Pentecostal Theological Seminary (formerly the Church of God School of Theology) and currently works as an insurance agent with Palomar Insurance Corporation.  He formerly worked with Hamby & Aloisio, Inc, helping nonprofits with their commercial insurance needs.
While he's not working, he loves spending time with his beautiful wife Tina and three wonderful children – Maggie, Jake, and Sam.
Helen Gabelli, Director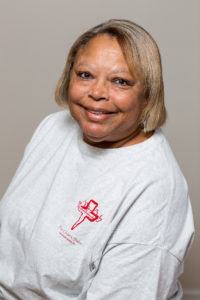 Helen was a founding member of Aaron and Andrew Ministries, cohosting the first home church with her mother. She has grown to be a leader in the ministry, hosting and helping to pastor the newest Aaron and Andrew Ministries home church in Fort Valley, GA (founded in 2011).
She is an ordained missionary, growing in her calling as she helps develop the Fort Valley home church.
In addition to her work with Aaron and Andrew Ministries, she works with the Feed Center Outreach Ministry, leading a team that provides home church ministry and visitation to members of the church and others.
She's the mother of two grown children, grandmother of seven, and great-grandmother of two!
George Strachan, Director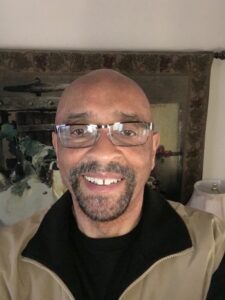 George Strachan has served as an ordained Elder at Chamblee Tucker Christian Fellowship for 25 years. Additionally, he has served as a youth pastor and is currently a member of the church's worship team. His history of community and volunteer work includes partnering with MUST Ministries working to find housing and employment for homeless and disadvantaged people. Prior to that, he and his wife relocated from Los Angeles to Lenexa, KS and for two years planted a church and subsequent church home groups. He is also an ordained minister.
He grew up in a Christian home but did not become truly 'saved' until he was deeply ingrained in his aunt's AME Church in West LA in 1978.
Professionally, he is retired from the airline and travel industry after serving as Director of Software Development and Director of Sales. He is currently functioning as a consultant in the food stabilizer industry.
He is married to his wife of 34 years, Rene, and they have two daughters, Nicole and Brittany, and three children, Angela, George and Kevin, from a previous marriage – and a host of grandchildren.
Patsy Groover, Director – In Memoriam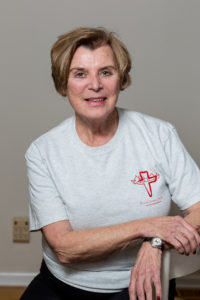 Patsy was a founding board member of Aaron & Andrew Ministries. From the beginning of this ministry, she was an encourager, worker, and prayer warrior. It never mattered what project we undertook, she was right there, helping every step of the way.
Similarly, she was a faithful, long-time member and valued volunteer and leader at Mountain West Church of God.
Personally (from Executive Director Pastor Valerie)… most of all, Patsy was my friend and sister in Christ. She was my confidante and helper in every part of my life, in addition to her help with Aaron & Andrew Ministries. She truly did want to do and be all "For Christ's Sake".
Patsy went to be with our Lord on December 3, 2021. We will definitely miss her participation and wisdom for our ministry; but most importantly, I will miss my friend and my beach and traveling buddy. We love you, Patsy, but receive peace that you are now with the One who loves you most.
Your families – both literal and spiritual – will miss you until we meet again.
———————————–